The accelerated adoption of lithium-ion battery technology, where graphite is the key anode material for automotive, grid and decentralized batteries and is used in fuel cells, is driving demand scenarios for battery tech materials, including graphite, to unprecedented heights.
The World Bank Group projects that about 4.5 million metric tons of graphite will need to be produced annually by 2050 to keep up with demand in the energy sector — an almost 500% increase over 2018 levels. And the International Energy Agency estimates that to reach the Paris Accord supply target, graphite demand will grow 25 times higher than it was in 2020.
Growth Beyond Green
And the green energy transition is not the only growth market for graphite, which continues to be a staple for the technology manufacturing sector, where it finds broad usage in refractory and foundry, lubricating agents and construction applications, and as a carbon content-increasing additive in the steel making process. Significant steel production with electric arc furnaces using graphite electrodes is expected to further fuel demand.
New applications for graphite, for some of which test programs are currently underway at Graphite One, include fuel cells, nuclear engineering, fire suppressant graphite foam, industrial diamonds for next-gen semiconductor substrates, and a range of uses in 5G network cell towers. With advanced materials science breakthroughs making headlines at neck-breaking speeds, new applications for graphite are a headline away.
Meanwhile, the last unclassified U.S. National Defense Stockpile Requirement — submitted by the U.S. Department of Defense (DoD) to the congressional House and Senate Armed Services Committees — projected an 83,000 tonnes shortfall for graphite in one of its main modeled crisis scenarios.
In 2020, the United States imported 41,000 tonnes of natural graphite material. The Graphite One Project — once fully operational — could supply roughly 41,850 tonnes of battery grade Coated Spherical Graphite (CSG) and an additional 13,500 tonnes of advanced graphite powder.
With the United States currently 100% import-dependent to meet its natural graphite supply, and demand scenarios rising sharply, the Graphite One Project could become a key link in the materials supply chain essential to the technology manufacturing sector, renewable energy, and national security and defense applications.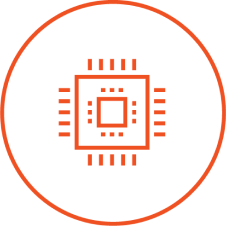 Technology Manufacturing Sector
Projected Graphite Demand by 2050
—World Bank Group, 2020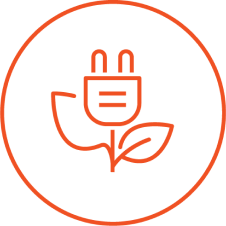 Renewable Energy Transition
Paris Accord Supply Target by 2040
—International Energy Agency Report, 2020
Current US Production of Graphite
—US Geological Survey, 2021
As demand for graphite continues to soar, Graphite One is working to deliver tech materials to power the tech manufacturing sector, the renewable energy transition and national security. Here's a snapshot of our plan:
1
Preliminary Feasibility Study
Release of Key Findings
Final Report Filing on SEDAR
Expansion of Board of Directors
Launch of Recruitment for Next Level Key Employees
June 2022 – Launch of 2022 Field Program
Release of Q1 2022 Resource Update with 2021 Drill Results
Release of Key Findings of Feasibility Study
Final Report Filing on SEDAR
Funding
Continued Stakeholder Engagement and Personnel Recruitment
EPCM Contractor Selection; Commencement of Basic and Detailed Engineering
4
Access Road Construction
Pending Receipt of Relevant Permitting, Commencement of Access Road Construction
5
Launch of Mine Operation and Mill Construction
6
First Shipment of Concentrate from Nome, Alaska
Financial Statements & MD&A