A U.S.-based Supply Chain Solution to Meet the Tech Sectors' Rising Graphite Demand
Graphite One Inc. [TSX-V: GPH | OTCQX: GPHOF] (the "Company" or "GPH") is focused on developing its Graphite One Project (the "Project"), aimed at making the Company the dominant American producer of high grade Coated Spherical Graphite ("CSG") integrated with a domestic graphite resource.  The Project is envisioned as a vertically integrated enterprise to mine, process and manufacture high grade CSG primarily for the electric vehicle lithium-ion battery market.  The plan is for graphite mined from the Company's Graphite Creek Property, situated on the Seward Peninsula about 55 kilometers (37 miles) north of Nome, Alaska, to be processed into concentrate at a mineral processing plant located adjacent to the mine.  The resulting graphite concentrate would be shipped to the second link in the Company's proposed supply chain solution:  a Manufacturing Plant where CSG and other value-added graphite products would be manufactured.  With the Company's commitment to locate the Manufacturing Plant in the U.S., Graphite One would provide a 100% U.S.-based advanced graphite materials supply chain.
Graphite One (Alaska) Inc., a wholly-owned subsidiary of the Company, holds the Property and is developing the Project in Alaska.
The Property's graphite mineralization has been discovered to be exceptionally unique and distinct from other known graphite materials because it naturally exhibits the morphological characteristics of an already processed material.  To highlight these unique properties, the Company has branded Graphite Creek graphite as "STAX GRAPHITE" and designated it as "S," as in Spheroidal; "T" as in Thin; "A"as in Aggregate; and "X" as in eXpanded. The Company registered the Trademark "STAX®" in the United States and Canada in association with Graphite Creek graphite.
In the Community
Fostering Meaningful Partnerships With Surrounding Communities to Advance Shared Goals.
Learn More
Respect. Engage. Deliver.
At Graphite One, we believe that our efforts to responsibly develop the critical minerals underpinning 21st Century technology can positively impact the communities in which our company operates.
We are committed to early and ongoing community engagement, best practices in environmental stewardship, a strong health & safety culture, and delivering solutions for a better, more sustainable future for all.

Community Engagement

Environmental Stewardship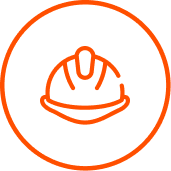 Health & Safety Culture

Creating Opportunity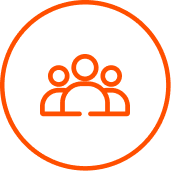 Governance
To ensure that all stakeholders have a voice in the Project's planning, exploration and development phases, we engage in two-way communication and ongoing information sharing with the communities surrounding us. To provide a channel for that engagement, we worked with the Iñupiaq communities to create a Subsistence Advisory Council to provide guidance and advise our Project team on key issues.
Learn More
Harnessing advanced sustainable resource development technologies, we aim keep our footprint at a minimum and protect and support biodiversity around our Project site.
To ensure that our Project meets or exceeds all regulatory standards with regards to impacts on the environment, including the fish, plants and game, and air, land and water upon which surrounding Iñupiaq communities depend, environmental baseline studies have been ongoing since 2014.
We acknowledge that strong safety and health standards and their rigorous enforcement are of critical importance in today's workplace.
We work to harness graphite's value in the technologies transforming our world, seeking to advance shared interests and create opportunities for local community members and businesses, offering much-needed year-round high paying jobs and strengthening the village economies.
Learn More
In our efforts to deliver 21st Century advanced materials solutions, our business practices are guided by the principles of transparency, accountability and integrity. These principles are reflected in the composition of our Board of Directors and its code of conduct, and our stakeholder engagement.
Our Team
Graphite One Inc. is led by a team of individuals who have achieved outstanding results in their careers. Their combined knowledge and experience demonstrates proven business strategies as well as expertise in exploring, developing and operating mining properties – including:
Extensive experience in mineral exploration, development and production
Strong corporate backgrounds
Management of major exploration, development and operating programs with significant budgets
Financing of over $250 million (collectively) for various resource companies